temporary debut solo exhibition
Debuted with this conceptual solo exhibition during Ignite volume II at Club Atelier, Amsterdam. This exhibit is not named and consists of various works bending the visitor's current experience of this rave.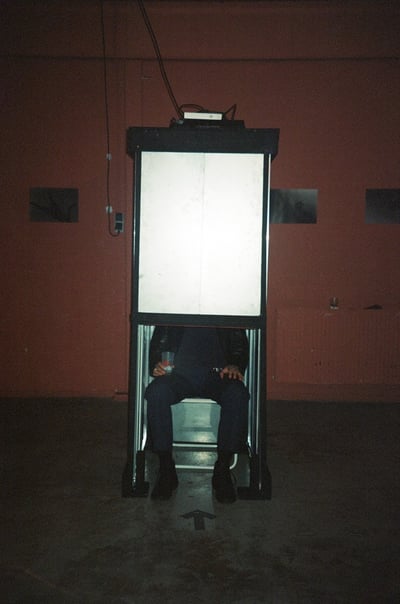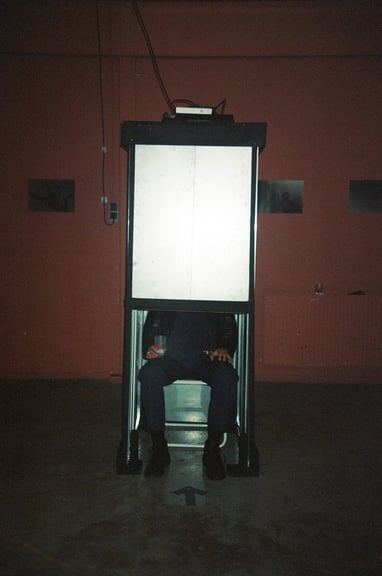 This work arose from the will to distance one form the current experience for a moment. Being able to isolate yourself from a techno rave, be alone and surround yourself with a cinematographic experience. Playing a 'floaty' video showcasing a feeling of freedom and ease from above with reflective walls.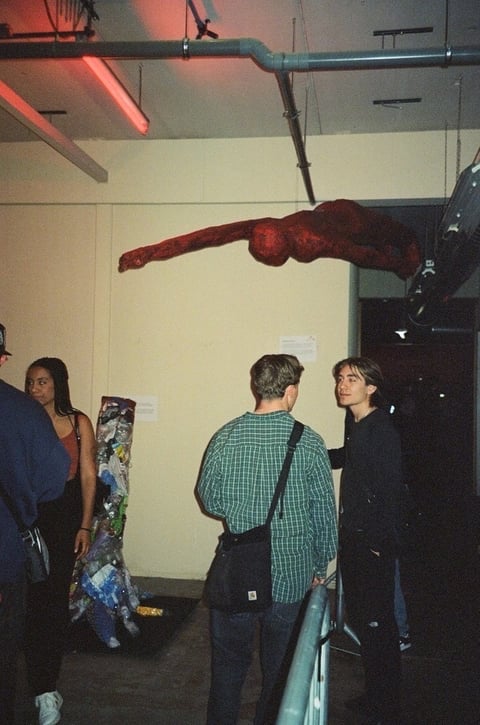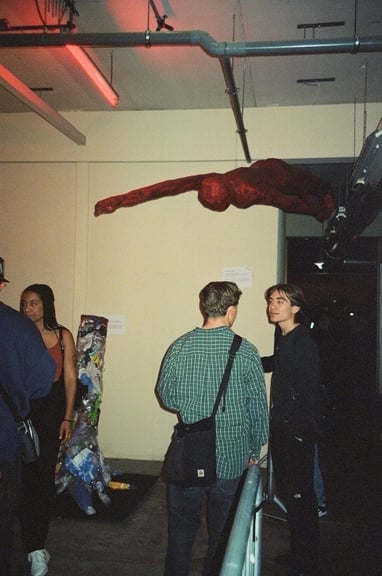 This work plays on the unconscious of the visitors. The almost 3 meter long human floats from the ceiling of the corridor pointing towards the exhibition, bridging the boundary between the party and the exhibition.
THIS PAGE IS STILL UNDER CONSTRUCTION...